YOUNG 'N L.A. FEATURE STORY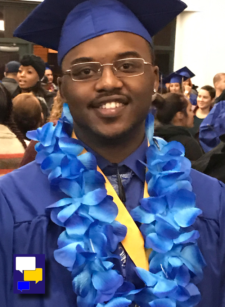 This month, we are proud to feature Breland Rushing, an outstanding participant of our Young N LA (YNLA), our youth initiatives program. Breland began participating in Cohort #3 of the program in May 2016.
At 17 years old, in a high risk environment, Breland was finding it difficult to resist gangs and he was in need of positive activities that he can get involved with after school. By all accounts, he was probably the shyest and most introverted young man in the program at that time.
He began to show progress through the program and we started to see positive changes as he overcame those challenges. Breland has come out of his "shell", improved in school and his out-look on life.
Breland's turning point was evident when he volunteered to speak at our Parent Meet 'N Greet, where he shared what the Young N LA has done for him with everyone in attendance. During his speech, he boldly began to discuss his challenges with Mental Illness that he'd only discussed this reality with staff previously. Breland and his mother praised the program and credited YNLA for helping to make a positive shift in his life. His mother spoke of the strength and resolve Breland has gained since joining YNLA and the "opened doors full of incredible opportunities."
One of those opportunities was a chance to earn some valuable paid work-experience as Breland took full advantage of the temporary employment he we provided him as a result of completing the YNLA work-readiness courses. In addition, Breland revealed that his counseling sessions with YNLA convinced him to seek after school tutoring on the days when the program is not in session and this led to him graduating from high school in January of 2017! Even with all his challenges, Breland is definitely on the right path to realizing his dreams and the YNLA program will continue to guide him.
WHAT IS YOUNG 'N LA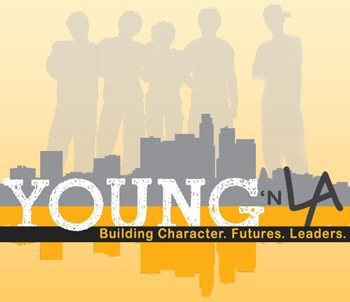 Young 'N LA is a new leadership development program for minority men ages 14-21 years old who have been, or are currently on probation. Our program offers each participant academic support, job preparation, training and placement, and entrepreneurial development. Throughout the academic year, participants will be engaged in group tutoring, a series of professional development workshops and a host of other activities geared toward preparing the next generation for success.
The program is funded and operated through the West Angles Community Development Corporation and Goodwill Southern California.
About Goodwill Southern California Transforming lives through the Power of Work, we serve people with disabilities or other vocational challenges, as well as business, by providing education, training, work experience and job placement services. Each year, GSC prepares and places thousands of individuals with disabili-ties and vocational disadvantages into sustainable employment through programs and services offered at three campuses, seven Career Resource Centers, three Work-Source Center, seven Youth Programs and a two Veteran Employment Programs throughout Los Angeles, Riverside and San Bernardino counties, GSC supports its mission of "Transforming lives through the Power of Work" with proceeds generated from 73 retail stores and 44 attended donation centers. Charity Navigator, an independent charity evaluator has awarded GSC its highest four-star ranking for 12 consecutive years; largely due to the fact GSC spends 94 percent of its budget on programs and services. Committed to caring for the earth, last year GSC diverted diverted 65.6 million pounds of reusable or recyclable goods from landfills. Goodwill is Good For Everyone! For more information visit GoodwillSoCal.org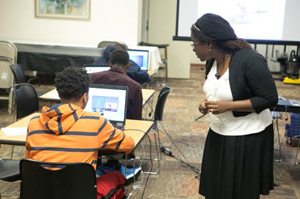 Education
GED Referrals
Tutorial
High School Diploma Referral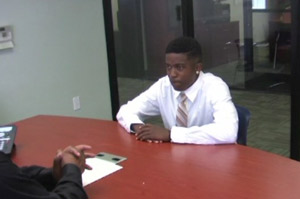 Employment
Job Skills Training
Employment Search
Dressing for Success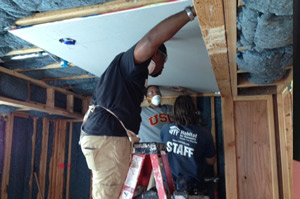 Entrepreneurial
Leadership Training
Marketing Research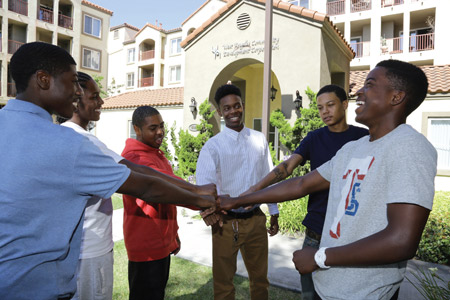 "Adversity is the first path to truth."
- Lord Byron
For more information on how you, your business or your organization can help support this vital community program, or if you know someone who would benefit from participating, please contact:
Tiffanie Travillion
Program Coordinator
Tel: 323.751. 3440 ext. 128
Fax: 323.751.7631
Email:ttravillion@westangelescdc.org