HOME RETENTION CLINIC
The objective of this course is to assist homeowners who are struggling to make their mortgage payment and retain their homes. We provide valuable information, discuss available retention and liquidation options and assist you with negotiating your requests with your lender.
Foreclosure Prevention Clinic:  Designated Wednesdays by appointment only. Home retention services are free of charge.
In order to support homeowners in making informed decisions for their situations, participants will examine options and resources related to creating a realistic living budget, restoring basic security and rebuilding their credit. For more information please contact (323) 751-3440 ext. 40 or email info@westangelescdc.org

Freddie Mac Borrower Help Center
West Angeles Community Development Corporation has teamed up with Freddie Mac to open the West Angeles Community Development Corporation Freddie Mac Borrower Help Center. We provide assistance to struggling homeowners with Freddie Mac-owned mortgages to help keep them in their homes, whenever possible.
If you are behind on your monthly bills, including your mortgage, our Freddie Mac Borrower Help Center offers free, confidential financial counseling assistance through HUD-approved counselors, either in person or on the telephone.
During these free sessions, your counselor will:
Review your current income, living expenses, savings, and debts;
Help you understand your options and possible solutions to your financial challenges; and
Assess your options for avoiding foreclosure, which could include a loan modification available under the federal Making Home Affordable program or another borrower assistance program.
Does Freddie Mac own your mortgage? Click here to find out.
Call our Borrower Help Center today to set up a free appointment with a HUD-approved counselor. There is no obligation for you to take any action after your session.
Contact us at:
West Angeles Community Development Corporation
6028 Crenshaw Blvd
Los Angeles, Ca 90043
Toll-Free: 855-543-3440
Hours of Operation:
Monday through Friday
8:30am to 5:30pm
www.westangelescdc.org
Get Prepared
Being prepared will help your counselor better understand your financial position so he or she can assess possible options for you. When you meet with your counselor, please bring the following documents with you:
Most recent pay stubs and most recent tax return.
Most recent bank statements.
Credit card bills.
Your monthly mortgage statement.
Any utility bills and car payments.
You should also fill out a Uniform Borrower Assistance Form, available in English or Spanish. This form will help you organize your financial information. Your counselor can also help you fill out this form.
Borrower-Assistance-Form-Spanish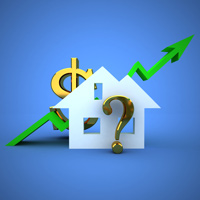 Your counselor will work with you and your Servicer (the organization to which you send your mortgage payments) to determine your options.
Freddie Mac Resources
Visit the Freddie Mac Avoiding Foreclosure Resource Center on FreddieMac.com to find useful tips, tools, and educational resources, including information on what to expect when working with your Servicer. Access this Web page HERE.
Freddie Mac Borrower Help Centers are located in several cities throughout the United States.
A full list can be found HERE or at FreddieMac.com.

California Housing Finance Agency
The U.S. Treasury Department has approved the California Housing Finance Agency's (CalHFA) plan to use nearly $2 billion in federal funding to help California families struggling to pay their mortgages. The Keep Your Home California program created by CalHFA Mortgage Assistance Corporation (CalHFA MAC) is focused on assisting low and moderate income families stay in their homes, when possible, and leveraging additional contributions from lenders and mortgage servicers.
Primary objectives for Keep Your Home California include:
Preserving homeownership for low and moderate income homeowners in California by reducing the number of delinquencies and preventing avoidable foreclosures.
Assisting in the stabilization of California communities.
Under the guidelines of the Keep Your Home California, West Angeles CDC will work with the borrower to obtain financial information in order to assess their suitability for one or more of the Keep Your Home California programs.
The Unemployment Mortgage Assistance (UMA) – Provides temporary assistance to eligible homeowners who have suffered involuntary unemployment.
The Mortgage Reinstatement Assistance Program (MRAP) – Helps eligible homeowners reinstate their first mortgage loan if they have fallen behind due to short-term financial problems.
The Principal Reduction Program (PRP) – Helps eligible homeowners with severe negative equity achieve sustainable mortgage payments, by reducing principal loan balances.
The Transition Assistance Program (TAP) – Provides one-time funds to help eligible homeowners transition into new housing after executing a short sale or deed-in-lieu foreclosure.
To see specific eligibility for each program, please refer to www.KeepYourHomeCalifornia.org.
For more information on how West Angeles CDC can assist you call 323-751-3440.