27th Annual Unity Awards Virtual Gala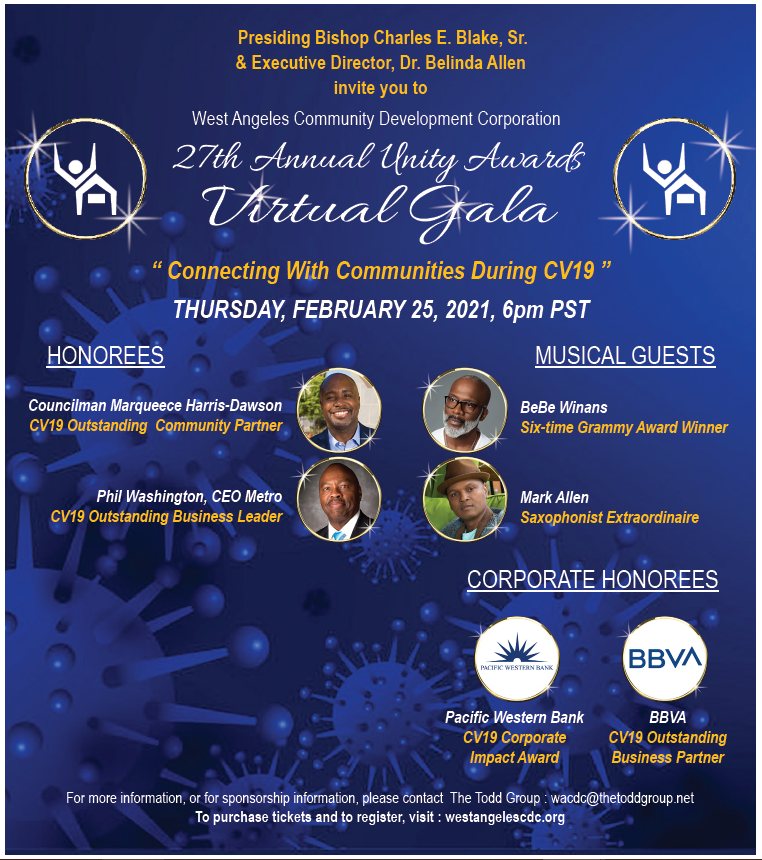 Thank you for your continued support!
Each year, Presiding Bishop Charles E. Blake and the Board of Directors of West Angeles CDC honors distinguished individuals who exemplify the values of work, faith and family. An additional honor is bestowed upon a corporation that has demonstrated outstanding responsibility, diversity and philanthropy. The West Angeles Unity Awards Dinner Gala brings together a cross section of Los Angeles in celebration of African American History Month and in recognition of excellence in community service. The evening is an expression of the ideals of a mission-driven, faith-based organization predicated on community transformation and neighborhood revitalization.
Sponsorship Opportunities