AFFORDABLE HOUSING
South Los Angeles has some of the most diverse and historic neighborhoods in California. Our revitalization strategy reinforces the rich cultural and architectural heritage of the area while also building upon its re-emerging real estate market.
Within the last decade and a half, the Housing and Economic Departments of the CDC have planned and built three specific types of housing to capitalize on market. West Angeles Homes, a multi-family rental apartment complex on Vermont Avenue, West Angeles Parklane Apartments, a rehabilitated multi-family rental apartments complex located on Martin Luther King Jr. Boulevard, and the West Angeles Villas Senior Living Rental Apartments.
West Angeles Homes
Multi-Family Rental Apartments
Housing units: 44
At the intersection of Vermont Avenue and 41st Street-and directly across the street from Manual Arts High School, once sat two vacant lots that were an eyesore to the community, filled with litter, overgrown weeds, and transients. Today, that site features our signature West Angeles Homes apartments.
West Angeles Homes, a forty-four unit residential property, was awarded a U.S. Department of Housing and Urban Development (HUD) Best Practices Award. The development features two- and three- bedroom units and includes a resident computer facility, an after school tutorial program, and recreational areas.
For leasing information contact: Daniel Aguirre, Manager at 323-234-9942
West Angeles Parklane Apartments
Rehabilitated Multi-Family Rental Apartments
Housing units: 117
Congresswoman Diane Watson recognized West Angeles CDC for our efforts in transforming the West Angeles Parklane Apartments located in the infamous "jungle" of South Los Angeles, which is more commonly referred to as Baldwin Village. Today, the apartments are no longer known to be the access point to "crack alley" in reference to a public alleyway behind the property formerly used profusely by "pushers and addicts".
West Angeles Parklane features one, two, and three-bedroom units. In addition to a complete building retrofitting, redevelopment efforts included increasing unit square footage as well as the number of three bedroom units. Other amenities added to Parklane include: a computer facility, youth recreational space, barbeque pits, a clubhouse that includes a modern kitchenette, a television, and a DVD player.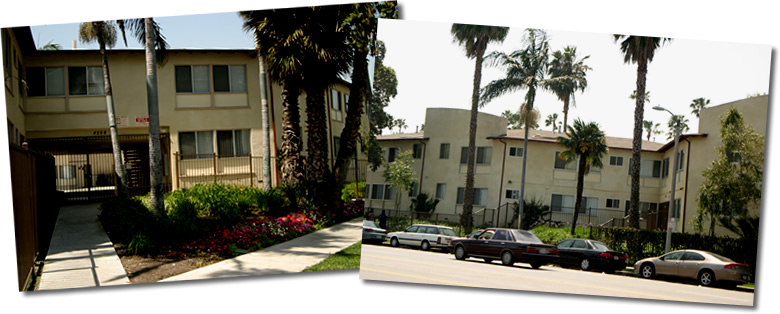 For leasing information, contact: Anthony Crawford, Manager at 323-293-9277
West Angeles Villas
6030 Crenshaw Blvd
Senior Living Rental Apartments
West Angeles Villas is an affordable senior housing development specifically for serving seniors ages 55 and over. It is the first senior housing development along South Los Angeles' renowned Crenshaw corridor and a significant enhancement to the Crenshaw/Hyde Park community. It features 150 one- and two-bedroom spacious units surrounded by beautiful landscaping and open space. Residents of the West Angeles Villas also benefit from the community rooms for arts and crafts, a clubhouse with a full-service kitchen, secured entry, and multiple washer/dryer facilities. The entire building is also handicap equipped.
For leasing information, contact Diane Jordan, Manager at 323-759-9675
WEST ANGELES CITY PLACE SENIOR APARTMENTS
5414 Crenshaw Blvd.
Los Angeles, CA 90043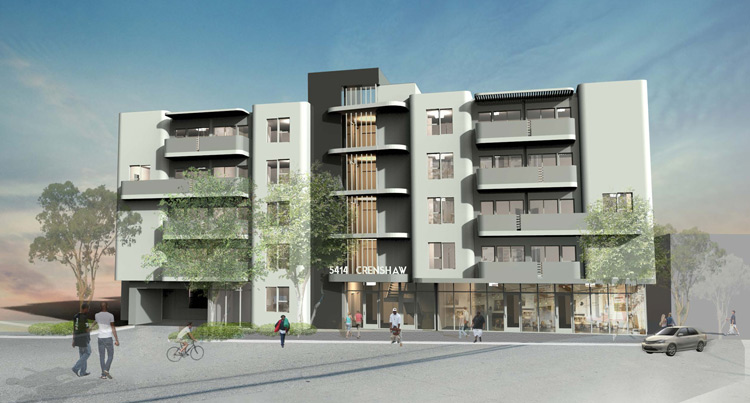 For more information contact us at 323-751-3440