ENTREPRENEURIAL TRAINING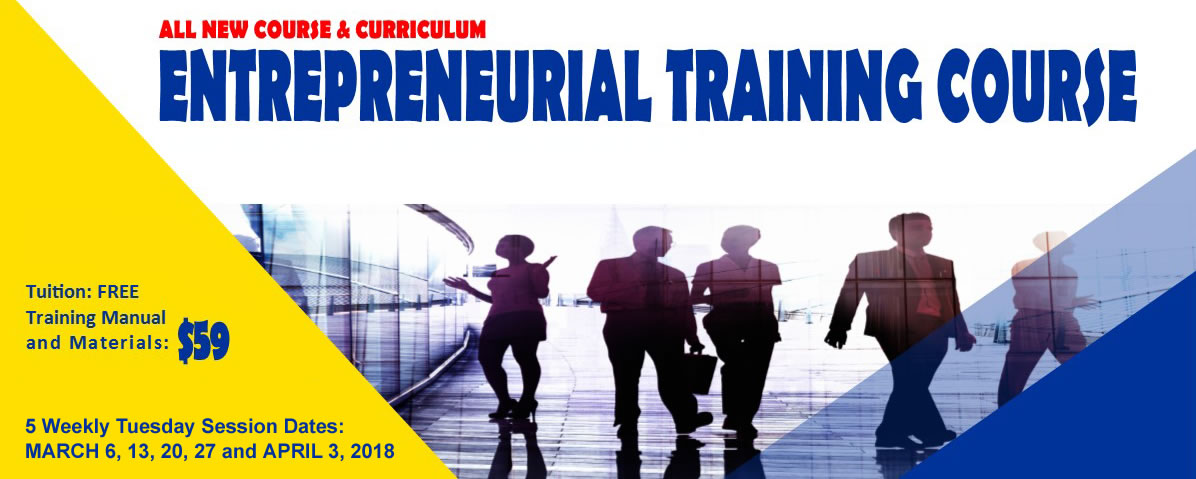 MARCH 6, 13, 20, 27 and APRIL 3, 2018 (5 Tuesday Sessions) | 6:00PM – 8:30PM
Do you have a business idea?
Or is it time to write your business plan?
Ready to expand your current business?
We can help you!
The training is completed in four sessions.

Tuition is FREE!

The course materials are $59 (includes course manual and materials). Seating is limited.
West Angeles CDC
"We Can Help You Realize Your GOAL of Owning and Operating a Small Business" West Angeles Community Development Corporation is committed to assisting community residents in gaining the knowledge, skills, and abilities to successfully market, manage and operate a small business enterprise.
The main objectives of the course are for you to complete your Business Plan and to become knowledgeable in all aspects of a small business enterprise within the 4-week session program.
The course will help you learn or accomplish the following:
Gain An Overview Of Owning A Business
Determine If Your Business Idea Is Workable
Find Out What You Need To Start Or Grow Your Business
Develop A Marketing Strategy Through Research
Work Out Operational & Administration Issues
Learn How To Secure Start-Up Or Growth Capital
Project Financial Goals And Strategies
Write Down Decisions And Plans
Learn Effective Communication Skills
Learn How To Provide Excellent Customer Care
For more information, please contact (323) 751-3440 ext. 42 or email economicdevelopment@westangelescdc.org