THE MISSION OF West Angeles Community Development Corporation is to increase social and economic justice, demonstrate compassion and alleviate poverty as tangible expressions of the Kingdom of God through the vehicle of community development.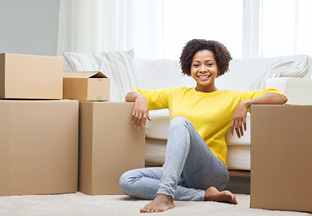 YES! YOU CAN STILL BUY A HOME
New home buyer assistance, grants and loans are still available for those who qualify. The next class is Saturday, May 20th, 2017. Register today to take your first step toward homeownership! Click HERE for more information and to reserve your space.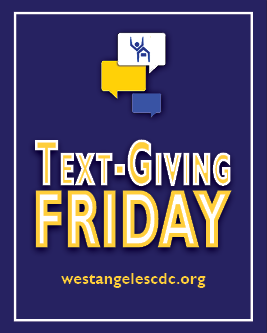 Welcome to the launch of Text-Giving Friday!
Many of you have asked, "What does the CDC do?" "Can I volunteer?…How can I help?"
The purpose of this new fundraising campaign is share with you all of what is going on at the CDC. How the services, programs and projects we work hard to provide impacts individuals, families and the whole of the South L.A. community. Each month we will feature the success stories from our programs and services. […]

Make the Most of Your Online Shopping
Now you can donate to West Angeles CDC by simply shopping on Amazon.  Just follow the link below and start shopping. Amazon will donate a percentage of every purchase!  https://smile.amazon.com/ch/95-4486925

Homeownership & Investment Center
We can help you realize your dream of homeownership.
Financial Literacy and Cash for Success
Pursue Your Dreams through our 4 to 1 match funds savings program & training classes.
Small Business Development
Services to help small business owners start and maintain their businesses.
Young `N LA Leadership Development Program
Leadership development program for minority men ages 14-18 years old who have been, or are currently on probation.
Family & Community Services
Providing our community with emergency services, food and nutrition programs, utility assistance & employment Referrals.
Neighborhood Revitalization
Affordable Housing, Commercial & Mixed Use Development and Transit-Oriented Development.